News
February 2016
February 15, 2016

Star Wars Episode VIII Confirms Cast, Marks Start of Principal Photography

Lucasfilm announced today that Star Wars: Episode VIII began principal photography at Pinewood Studios in London, England. Marking the occasion with the above video, some returning cast was confirmed and a few new cast members were announced. Returning are Mark Hamill, Carrie Fisher, Adam Driver, Daisy Ridley, John Boyega, Oscar Isaac, Lupita Nyong'o, Domhnall Gleeson, Anthony Daniels, Gwendoline Christie, and Andy Serkis. New cast members announced today are Benicio Del Toro, Laura Dern, and Kelly Marie Tran in her first role in a major motion picture.

Star Wars: Episode VIII, which is written and directed by Rian Johnson and produced by Kathleen Kennedy and Ram Bergman and executive produced by J.J. Abrams, Jason McGatlin, and Tom Karnowski. Joining the production crew will be some of the industry's top talent, including Steve Yedlin (Director of Photography), Bob Ducsay (Editor), Rick Heinrichs (Production Designer), Peter Swords King (Hair and Make-Up Designer), and Mary Vernieu (US Casting Director). They will be joining returning crew members Pippa Anderson (Co-Producer, VP Post Production), Neal Scanlan (Creature & Droid FX Creative Supervisor), Michael Kaplan (Costume Designer), Jamie Wilkinson (Prop Master), Chris Corbould (SFX Supervisor), Rob Inch (Stunt Coordinator), Ben Morris (VFX Supervisor), and Nina Gold (UK Casting Director).

Star Wars: Episode VIII is set currently scheduled for release in the U.S. on December 15, 2017
February 12, 2016

Disney XD's "LEGO Star Wars: The Resistance Rises" Airing on Disney XD This Monday

Disney XD will follow up this weekend's big "Gravity Falls" finale with a treat for Star Wars fans. The all-new animated short "LEGO® Star Wars: The Resistance Rises - Poe to the Rescue" will premiere on Monday, February 15 at 8:00 p.m. EST on Disney XD and is the first in a series of shorts that precede the events of "The Force Awakens". You can check out a clip from the first episode, "Poe to the Rescue", above.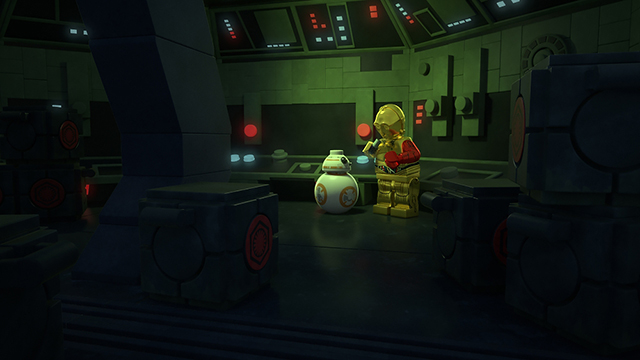 The all-new stories will focus on Sequel Era characters including Kylo Ren, C-3PO, and BB-8, who all appear the first installment. Han Solo, Finn, Rey, Maz Kanata and others will appear later in the series. In the opener, Resistance pilot Poe Dameron rescues Admiral Ackbar from the grips of Captain Phasma and the First Order. Kylo Ren, C-3PO and BB-8 will also appear.

Airdates for the next episodes will be announced as they approach.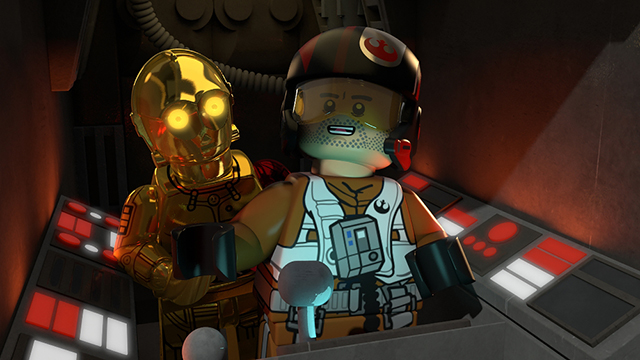 February 11, 2016

New LEGO Star Wars TV Series "The Freemaker Adventures" Coming to Disney XD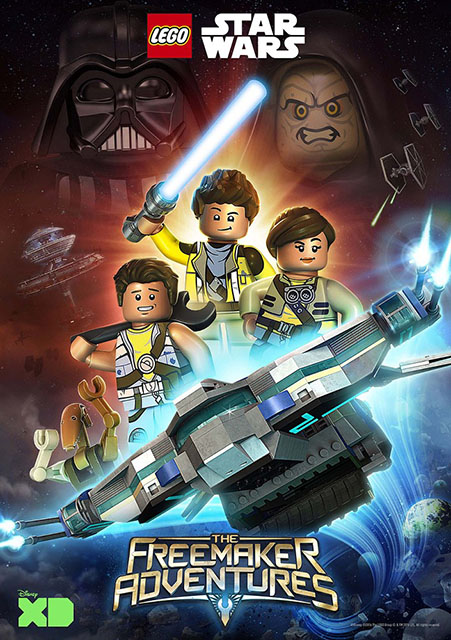 Disney XD and LEGO are teaming up once again to produce a new animated TV series taking place in the LEGO Star Wars universe. Set in between the events of The Empire Strikes Back and Return of the Jedi, "The Freemaker Chronicles" will introduce new characters, the Freemaker family. The family of scavengers and builders will be drawn into the galaxy-wide conflicts and adventures during the Empire's rule, leading them to familiar Star Wars characters as well as new ones. This year's line of LEGO sets will include sets based on characters and vehicles from "The Freeman Chronicles" and will be revealed at Toy Fair in NYC this weekend.

Click through to read the full press release, and stay tuned for Row M coverage of Toy Fair and the new spin-off event Playfair in NYC all through the weekend.
---

Star Wars' Production Company Charged Officially Over Harrison Ford Injury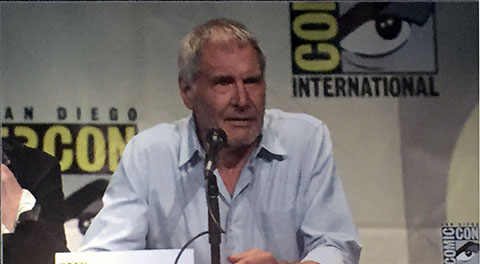 Disney's production company used to produced Star Wars: The Force Awakens was criminally charged in Britain today by the office of the Health and Safety Executive, the authority that governs workplace safety. The charges stem from the broken leg injury sustained by Harrison Ford on set during filming of the highly anticipated sequel in June 2014.

Ford, then 71, was struck by a hydraulic metal door on the set of his character's iconic starship, the Millennium Falcon at the London-area Pinewood Studios, which resulted in an emergency airlift to a nearby hospital for surgery.

Production on the film was halted for two weeks as a result, as producers regrouped to reschedule and make changes to accommodate the obstacle of losing Ford on set.

Great Britain's Health And Safety Executive has brought four charges of violations of health and safety laws against Foodles Production (UK) Ltd - a subsidiary of Disney.

Following an investigation, the HSE said it believed there was sufficient evidence about the incident which left Ford with serious injuries, to bring four charges relating to alleged health and safety breaches.

An HSE representative said: "By law, employers must take reasonable steps to protect workers - this is as true on a film set as a factory floor."

Foodles Production is the corporation operated by Disney to produce Star Wars VII: The Force Awakens, so it is the entity responsible under health and safety law.

Company representatives are expected to appear at High Wycombe Magistrates Court, which is in the area of Pinewood Studios on May 12.

Star Wars: The Force Awakens was filmed at Pinewood Studios in Buckinghamshire where production of Star Wars: Episode VIII, directed by Rian Johnson is currently underway. Episode VIII is set for release in December 2017.
February 7, 2016

Row M's Star Wars LEGO Brick Bowl XI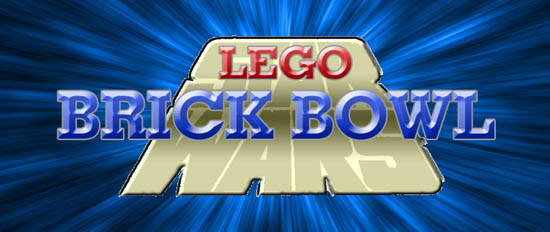 Welcome to Star Wars LEGO Brick Bowl XI!

The time lapse video of Sunday's Brick Bowl XI is coming soon.

But in the meantime, scroll down for pics of UCS TIE Fighter, Set 75095 and other previous Brick Bowl builds!



February 2, 2016

LEGO Star Wars: The Force Awakens Video Game Coming This Summer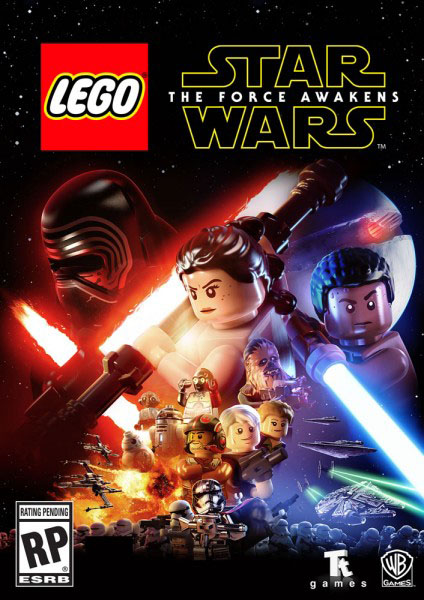 Warner Bros. Interactive Entertainment, TT Games, The LEGO Group, and Lucasfilm have announced LEGO Star Wars: The Force Awakens. The newest LEGO Star Wars game, based on the recent blockbuster Star Wars sequel film is to be released on June 28, 2016 for PlayStation 4 and PlayStation 3 along with exclusive downloadable content. It will also be available for the PlayStation Vita, Xbox One, Xbox 360, Wii U, the Nintendo 3DS family of systems, and Windows PC.

LEGO Star Wars: The Force Awakens will promises to feature new gameplay mechanics and also to offer new story content taking place during the period between Return of the Jedi and The Force Awakens.

Check out the official trailer, below. And click through to read the full press release