February 11, 2007
Toy Fair 2007 Coverage Begins with DEATH EATERS from OotP!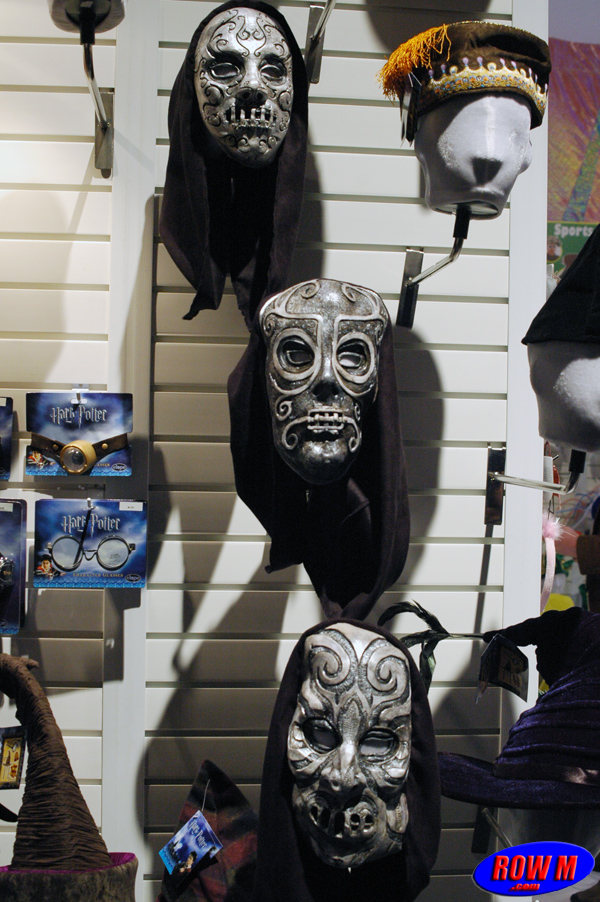 Row M is at Toy Fair this weekend gathering images and info about all the new merchandise for the coming year. Stay tuned for incredible new Star Wars items, and plenty from many other franchises like Transformers, and Spider-Man. And of course, the movie version of Book 5, Harry Potter and the Order of the Phoenix. Here's something never before seen for you to chew on: new OotP Death Eater masks.
Elope, the company known for carrying various wizard hats along with all the Warner Brothers licensed costume shop items is bring out three new Death Eater masks. We're told there are 7 distinct masks in the film. While there are no immediate plans to produce the other four, we have pretty good guesses as to who at least two of these may be. Look for them at retail along with all the OotP merchandise this June 2007. More to come very soon...