May 14, 2016

Happy Birthday, George Lucas, 72 Years Old Today.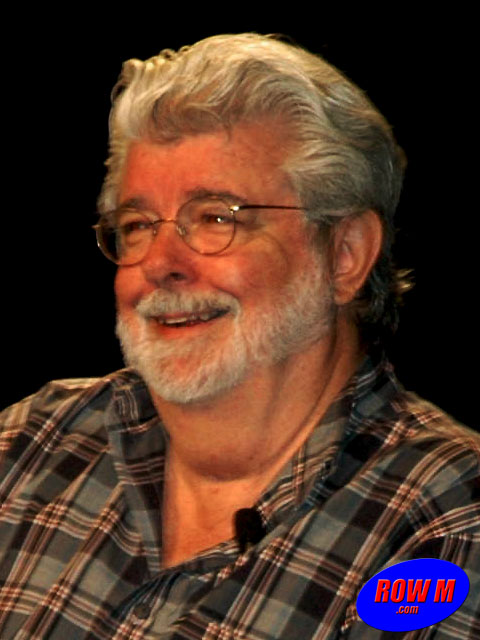 May has been the month of Star Wars for just about forty years now, as the Original Trilogy and Sequel Trilogy movies were released in May. And of course, the Internet has proliferate awareness of "May the 4th" as a day for the celebration of all things Star Wars (mostly by buying more Star Wars stuff). Fittingly, the birthday of the creator of Star Wars, George Lucas falls right in the middle of May on the 14th. So, today we wish George Lucas a happy birthday. And even though he's stepped back in the Sequel Era, having sent Star Wars into the hands of Disney for its launch into truly perpetual activity, which has kicked off with a bang in 2016 with the successful eighth Star Wars feature film, The Force Awakens, it is George Lucas that the world has to thank for all things that have flowed from Star Wars. Born on this day in 1944, this his 72nd birthday.

George Lucas is a junior, born to George Walton Lucas, Sr. and Dorothy Ellinore Lucas (nee Bomberger) in Modesto, California. He developed a passion for automobiles and car racing in his youth, and participated in grass roots amateur racing until narrowly escaping death in a serious car crash when he was 18. In college, he began his study and involvement in film and filmmaking. He attended the University of Southern California, which had emerged as a school for film. He became a filmmaker, creating the films THX 1138, American Graffiti and Star Wars as an auteur director, as well as many others in whose creation he had a hand in various capacities of writing and production. He became an entrepreneur, founding American Zoetrope with filmmaker Francis Ford Coppola. He founded Industrial Light & Magic, and Lucasfilm, and numerous other companies, which have served in the creation a high percentage of all major motion pictures for more than thirty years now. His reach has even extended to the realm of videogaming. He is now semi-retired. He is a father of four children, Amanda Lucas, Katie Lucas, Jett Lucas, and Everest Hobson Lucas. He is married to Mellody Hobson, herself a prominent executive, originally from Chicago.