July 11, 2011

Harry Potter 7, Part II Fans Camping Out for U.S. Premiere in NYC
by Byron Crystal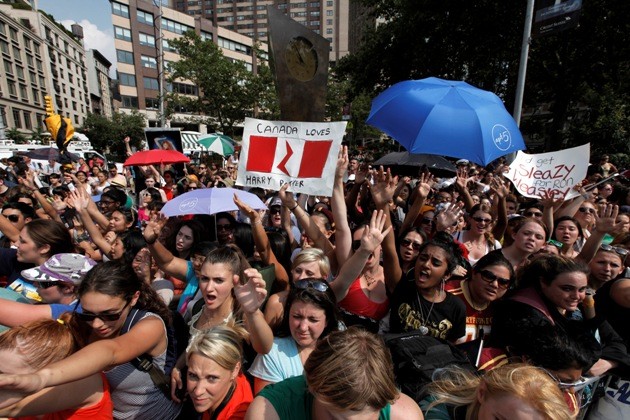 Harry Potter and the Deathly Hallows, Part II will have its U.S. Premiere on Monday in New York City at Avery Fisher Hall at Lincoln Center. And fans have already been camped out for days in a small park opposite Lincoln Center. Approximately 100 people were already lined up in an encampment in Dante Park.

It is unclear what they are even lined up for, as the line is not particularly near where the premiere will actually take place, about a block away. The line is not in view of where the red carpet will be and no one has suggested that anyone lining up would be able to attend the screening. Row M will be on the scene covering the premiere on Monday, so we'll be sure to get to the bottom of it.

Arrivals start at 5PM, and the screening is set to begin at 6PM.