January 19, 2015

Hasbro's Hero Mashers Line Grows To Include Star Wars & Jurassic World
by Byron Crystal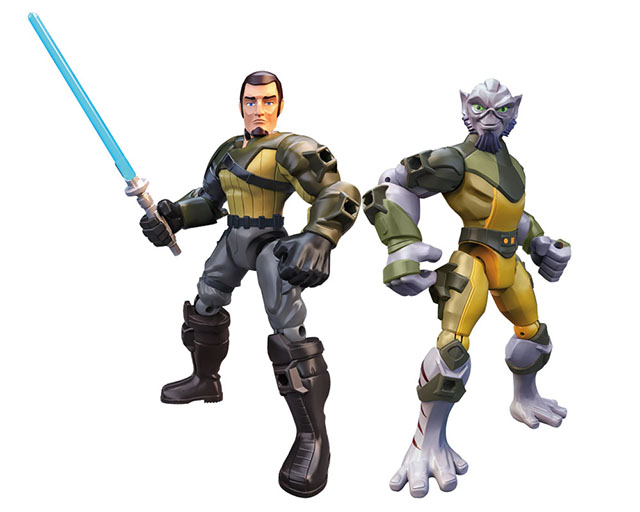 Images of new upcoming Star Wars and Jurassic World-themed Hero Mashers appeared in an article on Forbes.com today as part of an exclusive look at expansion of Hero Mashers. Star Wars Rebels and Jurassic World will get the Hero Mashers treatment in 2015, as both franchises make their way into cinemas with huge, hotly anticipated theatrical releases that are tent poles on the studio calendars for the year. Disney's Avengers: Age of Ultron will be represented in future waves of Marvel-themed Hero Mashers as well. Many times over the years, we've seen Hasbro introduce new toy concepts using the Star Wars theme that they then apply to other Hasbro-licensed properties if they prove successful. With Hasbro's stable of blockbuster movies based on which they produce toys now including giants like Marvel among their perennial legends like Transformers and G.I. Joe, we see an example of that technique flowing the other way, towards Star Wars.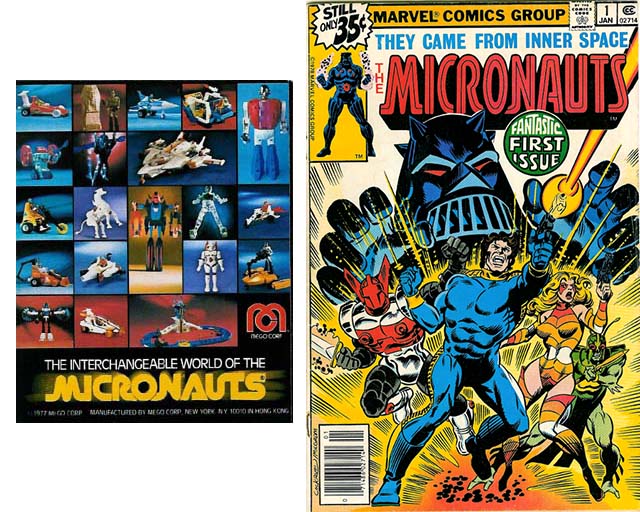 When we first saw Hero Mashers at Hasbro's showroom at Toy Fair in New York City back in February of 2014, it was striking how they recalled the play pattern of Micronauts, the classic toy line from the 1970's. That line of 3.75 inch scale figures and vehicles was successfully brought out in 1979 by the now long defunct Mego, with the support of a Marvel comics title in the wake of Star Wars at the movies and Kenner's revolutionary toys from the film. Based on a Japanese property, Micronauts was an early example of action figures that were meant to be pulled apart so that their interchangeable elements could be exchanged, creating an opportunity for kids to explore scores of possible combinations and imagine the characters' abilities and built-in traits moving around to create new characters and situations of their own. In 2009, Hasbro did some work to possibly bring back Micronauts. There was even talk of a feature film involving go-to director, J.J. Abrams. But no new Micronauts films or product releases ever came of it. However, that basic idea employed by Micronauts toys works well when applied to today's biggest intellectual properties.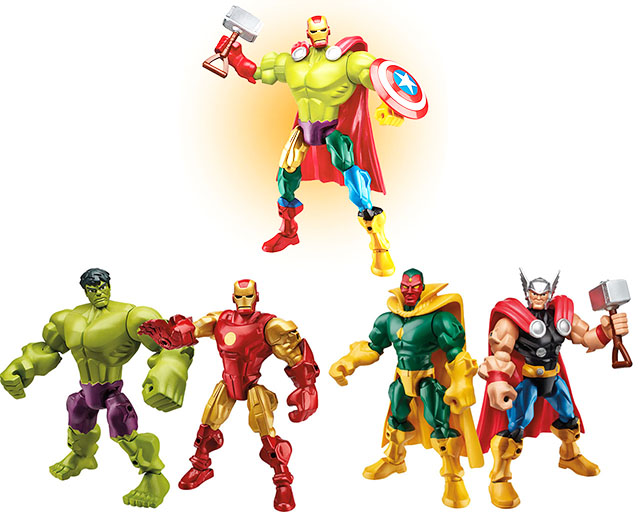 Hero Mashers' initial Marvel offerings allowed kids to create hybrid superheroes and experiment with new combinations of their super powers. With new Star Wars Hero Mashers, kids will now be able to exchange parts between characters from the current Star Wars animated series Rebels. And Jurassic World Hero Mashers seem like a real natural for this treatment, as kids can assemble various new dinosaurs, with a wide array of body types and looks.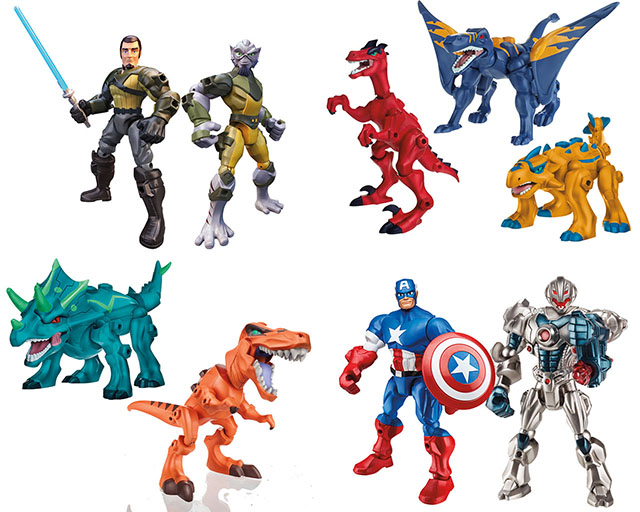 Adam Biehl, Vice President of Global Brand Strategy and Marketing for Hasbro was interviewed by Forbes for their exclusive, and said "kids want power over their play experiences, they want to customize their play. ... We thought to ourselves, in partnership with Marvel, how do we actually empower kids to customize their action figures right out of the box, so that parents don't feel like they're breaking them and that it's actually encouraged. We started testing that with kids ... we talked to tens of thousands of kids and their parents around the world about play and customization that got us to these results in terms of the product line. The moment we put one of these figures in kids' hands we knew we had something. It became a storytelling mechanism for them, it opened up creativity in a new way. about the development of Hero Mashers and how allowing kids to make their own heroes and dinosaurs within these massive entertainment story worlds provides a kind of play thus far unique to these mega franchise properties.

The new Jurassic World items will come in three different sizes, but the parts are interchangeable between all three. They suggested retail prices will range from $9.99 to $14.99 and $19.99 for the larger sets.