September 10, 2013

R2-D2 Easter Egg Cameo Spotted In "Star Trek: Into Darkness"
by Robin Vial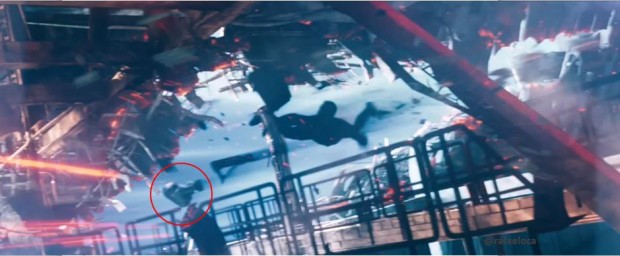 Now that the blu-ray of Star Trek: Into Darkness is out and can be examined frame-by-frame, viewers have spotted R2-D2 in the film, continuing a tradition of such appearances in films directed by J.J. Abrams. Who knows if R2-D2 will get a bigger part in J.J.'s next film, Star Wars: Episode VII. Time will tell.

In the recent Star Trek sequel, the iconic astromech can be spotted after the ship, the Vengeance fires on the Enterprise while the ships are in warp, and R2-D2 gets sucked out into space with other crew and debris, as pictured above.