December 9, 2015

Carrie Fisher's Daughter's Role in Star Wars The Force Awakens Revealed (Spoiler-Free)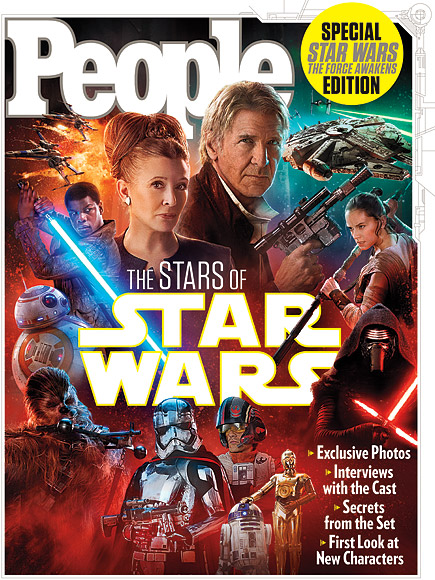 Billie Lourd, the now 23 year-old daughter of Carrie Fisher and the high-powered Hollywood agent Brian Lourd has long been rumored to have a role in Disney's new Star Wars film universe. But the rumor that she was to play a younger version of her mother's iconic character, Princess Leia have proven to be untrue. Instead, she appears in "The Force Awakens" as an original character, albeit with a similar Princess Leia hairdo, which itself has become a trademark of sorts among females in the Star Wars universe, with similar hairdos visible on Leia's mother, Padme Amidala and several background characters in the Prequel films.

Two new images of Lourd's new character have emerged out of the Los Angeles press junket that took place this past Sunday. One is a character reference photo, and the other is an on-set shot or still from the film itself. Both can be seen in People Magazine's new Star Wars special issue, now on newstands. The images are also available on the magazine's website, www.people.com . We're pointing their general direction and not linking directly in order to limit spoilers. There are certainly still those who would consider this much to be a spoiler, but as this has now been officially released promotional material from Disney, we're liberal enough to at least discuss its existence.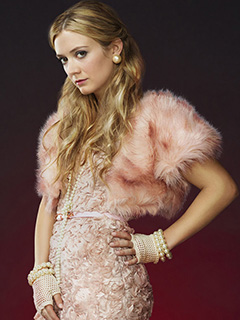 Since her graduation from New York University, Billie Lourd (seen above as her "Scream Queens" character, "Chanel #3") has become familiar to TV audiences, co-starring in Fox's "Scream Queens". Her stardom marks a third generation in the dynasty passed to her by her mother, whose parents are film legend Debbie Reynolds and the late Eddie Fisher. Another of Eddie Fisher's high-profile marriages was to actress/singer Connie Stevens, with whom he had daughters, Joely Fisher and Tricia Leigh Fisher, both of whom also found their way into the family business as actresses.
"Star Wars: The Force Awakens" opens with early screenings on Thursday, December 17, 2015. But at this point, stating that fact falls under the heading, "duh".