SDCC: Row M's "Tweet For Toys" Comic-Con Exclusive Giveaways Day 2: My Little Pony Equestria Girls Mane-iac Doll!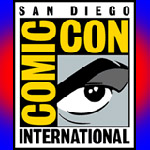 We'll be giving away a different SDCC exclusive item each day of the convention from some of the most popular exhibitors' booths. So, whether you're at the convention or just reading and tweeting from home, you can score some of the hottest, most sought after exclusives from the convention floor at Comic-Con International 2014!

How to enter: Follow RowMcom on Twitter.
Check www.rowm.com each day of the show (Wednesday 7/23- Sunday 7/27 for the phrase of that day and tweet that phrase to be entered to win that day's prize. We'll choose a winner at random each evening. Winners will be direct messaged on Twitter and if you're at the convention, you can meet up with us and pick up your item. If you're not at the convention, we can ship your item to you.

You can enter once each day for each drawing. So check back every day for each new phrase to tweet out.

Thursday 7/24: Our next prize is Hasbro's SDCC Exclusive My Little Pony Equestria Girls Mane-iac Mayhem Doll
Follow us on Twitter and tweet out the following phrase:
" I want my #SDCC exclusive #Hasbro Equestria Girls Mane-iac Doll from @RowMcom "
If you're at the convention, make sure to stop by Hasbro's booth #3213 to see the latest in My Little Pony offerings for 2014 and beyond!
The Equestria Girls Mane-iac doll is also available for purchase at the HasbroToyShop.com booth (#3329) for $32 (price includes sales tax).
Tomorrow's prize: A Star Wars Exclusive item from the one of the toughest booths to get into at SDCC.
We have a new SDCC exclusive prize coming up each day during the weekend, so check back in the morning for the new phrase of the day to use to enter for your chance to win!