August 28, 2015

Star Wars Rebels Season 1 Blu-Ray Release & A Peek At Season 2 Premiere
The official Star Wars site reminds us today that the Blu-Ray release of Season 1 of Star Wars Rebels is coming up next week, just ahead of the veritable big bang that will be Force Friday. So before we get sink our teeth into all things Force Awakens, there's still some enjoyment of Rebels to be had. In anticipation of the blu-ray release, a new clip from "The Lost Command", the second episode of Season 2 of Rebels shows us what the crew of the Ghost and their new ally, Ahsoka Tano will be trying to do to break the Empire's hold and to discover the Sith threat to the galaxy.
It's a nice new look at Sabine's new appearance for Season 2 as well as more of the adult Ahsoka. And some Clone Wars gear figures in nicely as Dave Filoni continues to marry the Clone Wars animated series and Disney's Rebels, while also adding them to the concrete that bridges the Prequels to the Original Trilogy.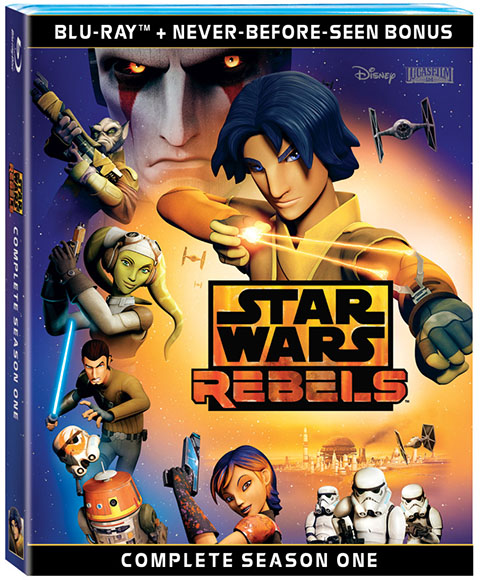 Star Wars Rebels Season 1 will be released on Tuesday, September 1 and is available from major retailers at around $32.99 .